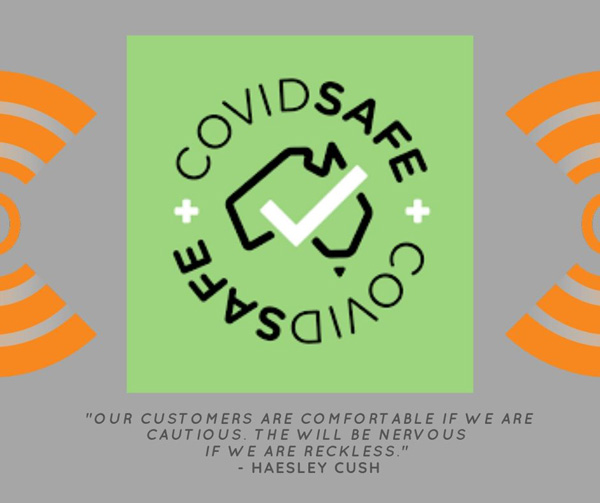 In the wake of the National Cabinet advising that (where appropriate) States can start to ease COVID-19 restrictions, we thought it timely to reassess where we stand in response to our obligations to mitigate the spread of this virus that has caused so much disruption; and in some cases devastation, to people's lives. The intention of our "COVID Safe Work Practices" document document is to provide clear guidelines on how we can to continue operate in a safe and responsible manner, specifically in respect to mitigating the spread of COVID-19. Prime Minister Scott Morrison has outlined that it is important for Australia to get back to work, safely. Recognising that the COVID-19 pandemic is a public health emergency, that all actions in respect of COVID-19 should be founded in expert health advice and that the following principles operate subject to the measures agreed and implemented by governments through the National Cabinet process.
All workers, regardless of their occupation or how they are engaged, have the right to a healthy and safe working environment. The COVID-19 pandemic requires a uniquely focussed approach to work health and safety (WHS) as it applies to businesses, workers and others in the workplace. It is therefore imperative that we assess the way we work to identify, understand and quantify risks and to implement and review control measures to address those risks. As COVID-19 restrictions are gradually relaxed, businesses, workers and other duty holders must work together to adapt and promote safe work practices, consistent with advice from health authorities, to ensure their workplaces are ready for the social distancing and exemplary hygiene measures that will be an important part of the transition. Businesses and workers must actively control against the transmission of COVID-19 while at work, consistent with the latest advice from the Australian Health Protection Principal Committee (AHPPC), including considering the application of a hierarchy of appropriate controls where relevant.
Existing state and territory jurisdiction of WHS compliance and enforcement remains critical. While acknowledging that individual variations across WHS laws mean approaches in different parts of the country may vary, to ensure business and worker confidence, a commitment to a consistent national approach is key. This includes a commitment to communicating what constitutes best practice in prevention, mitigation and response to the risks presented by COVID-19.
Businesses and workers must prepare for the possibility that there will be cases of COVID-19 in the workplace and be ready to respond immediately, appropriately, effectively and efficiently, and consistent with advice from health authorities.
With the above in mind, Pacific Smoke Alarms has adopted the recommendations of the Australian, Queensland and New South Wales Governments to implement added hygiene and infection control measures. The measures outlined are aimed at not only keeping our employees safe, but also to prevent the potential spread of the coronavirus to others that we serve. Our aim is to continue to provide an exceptional safety service to Property Managers, Landlords and to Home Occupiers, so that Australia can strive to live and work in a COVIDFREE environment.
Please see the attached link to download this document and see how we are taking the necessary steps to address the Principles outlined by Safe Work Australia. We are looking forward to seeing Australia get back to work in a safe and responsible manner to once again provide the fantastic livelihood that this great country has to offer.
Stay safe,
The Pacific Smoke Alarms Team